Kho Kho Awards
Kho Kho players receive different awards for their dedication towards the game and their outstanding performance throughout their career. some of these awards are as follow:
Janaki award:
kho kho Awards for girl players under age of 18. Janaki award for their outstanding performance in the game.
Veer Abhimanyu award:
Kho Kho boys Players under age of 18 is Veer Abhimanyu award for their extraordinary performance in this traditional game.
Arjuna Award: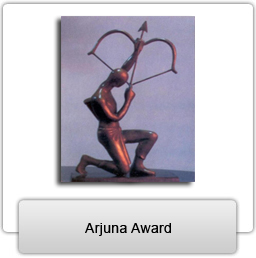 The Ministry of Youth Affairs and Sports(Government of India) recognise players and award them with Arjuna Award for their outstanding achievement in kho kho national sports. The award also includes Rs 500,000 with a scroll and a bronze statue of Arjuna.
Through time the range of the award is enlarged, and in the list now include a significant number of sports individuals who jumped to the pre-Arjuna Award age. Furthermore, the number of disciplines for which the award is given has been increased to include indigenous matches and even the physically handicapped category
Eklavya Award for men:
The government of Karnataka recognised Ekalavya Award for Kho Kho game. The Government of Karnataka awards the medal to the man who performed with enthusiasm and passion. Adarsha C P received Eklavya award for his dedication towards game Kho Kho in the year 2008.
Rani Laxmi Bai award for women:
The award includes prize money of 100,000 for exceptional performance by women in kho kho game.
Rani Lakshmi Bai Award coined after Rani Lakshmi Bai, the Queen of Jhansi who fought bravely against British Raj.
Dronacharya Award:
The award is for those coaches who show excellent performance in teaching the tactics of the game to the players. Dronacharya Kho Kho game award includes a cash prize of Rs 7,00,000,  a scroll of honour and a bronze statue of Dronacharya. Gopal Purushottam Phadke received the award in the year 2000 for his excellent service.
Shiv Chhatrapati Kho Kho Awards:
Shiv Chhatrapati award includes the trophy and 25000 rs cash with a blazer and a citation. The state government of Maharashtra gives this award.